Free Auto Number Add-in and X86 Add-ins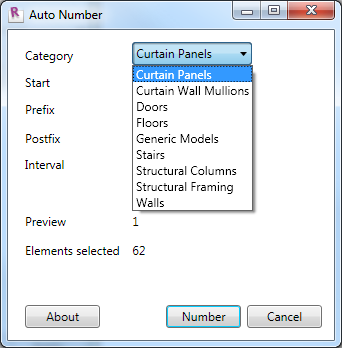 The Auto Number Add-in is now available for free, a sort of Christmas present! This add-in can Mark any element which has a Mark parameter. You can use interval, prefix, postfix and offset options to get the output you want.
I've also added the x86 versions of the add-ins. So feel free to try these add-ins if you use 32bit!